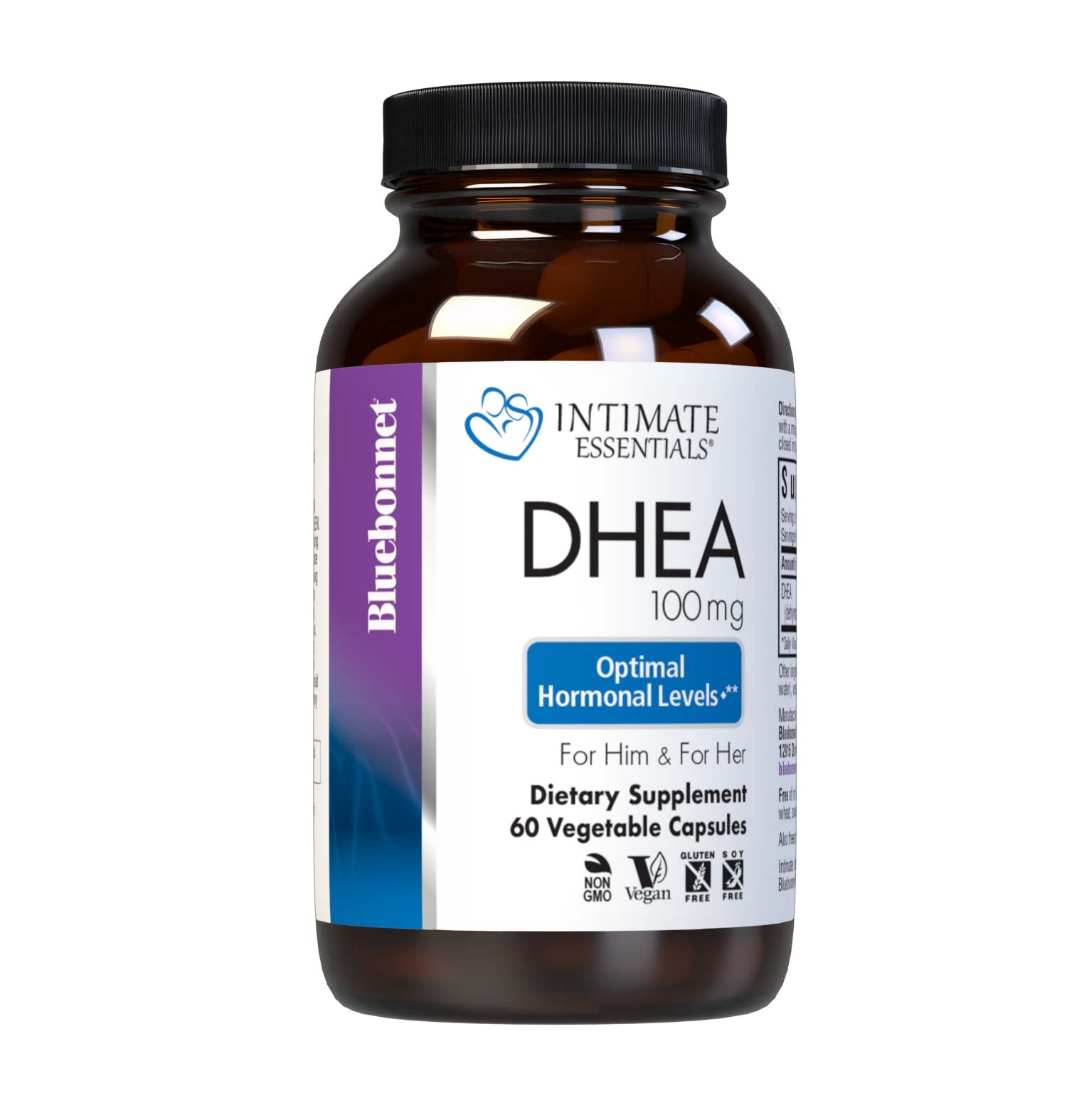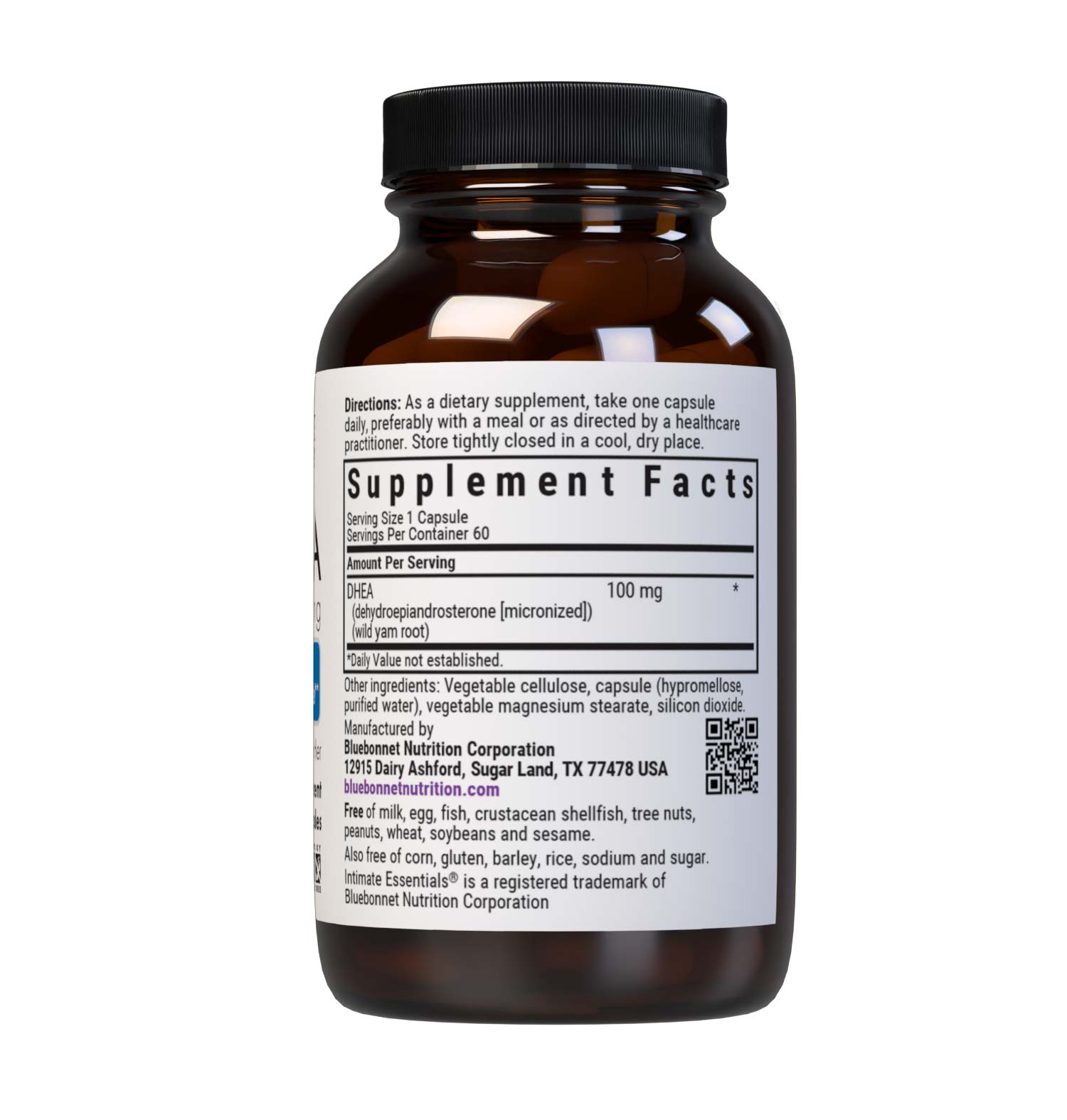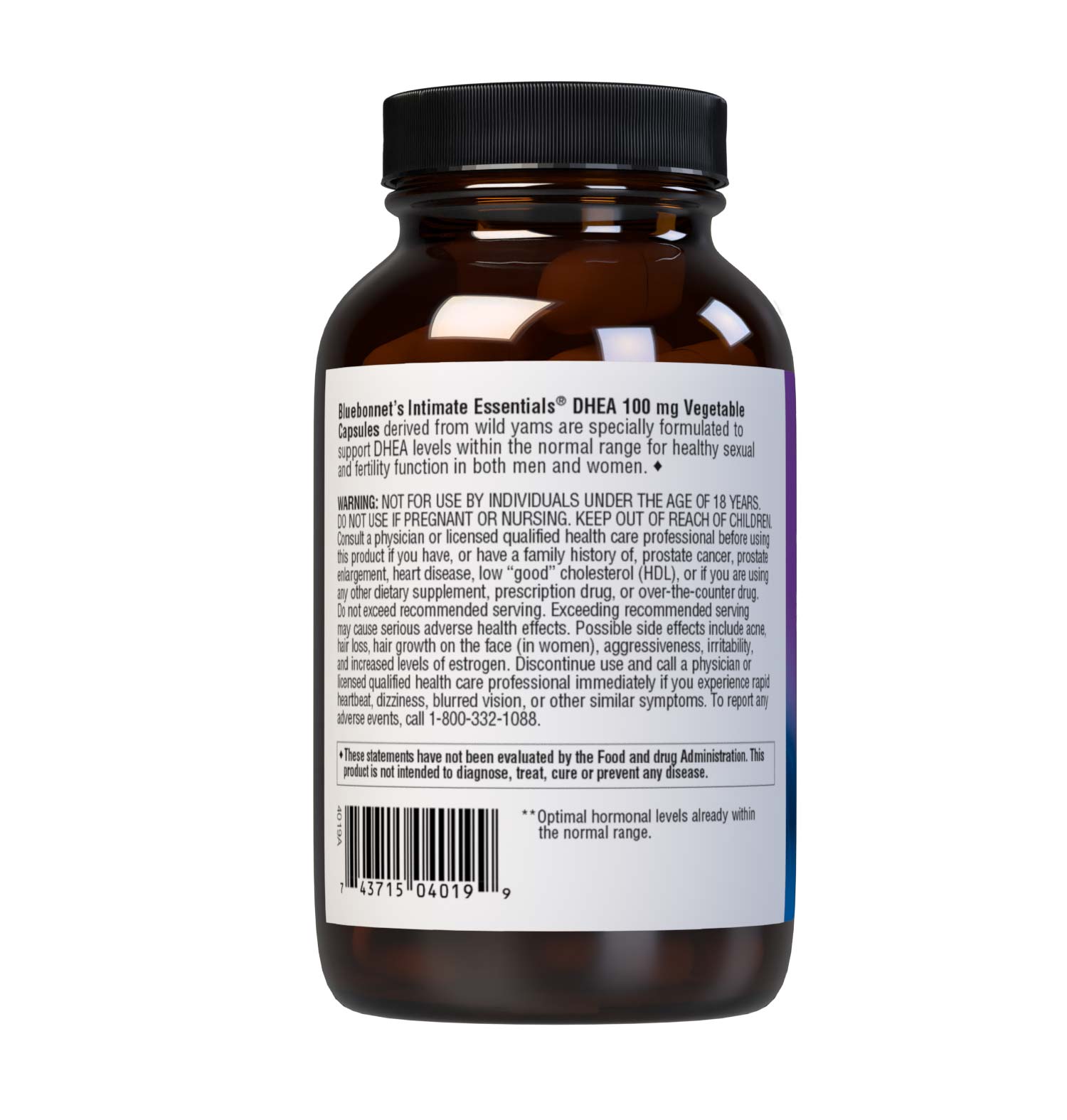 SKU: 4019
INTIMATE ESSENTIALS DHEA 100 mg
---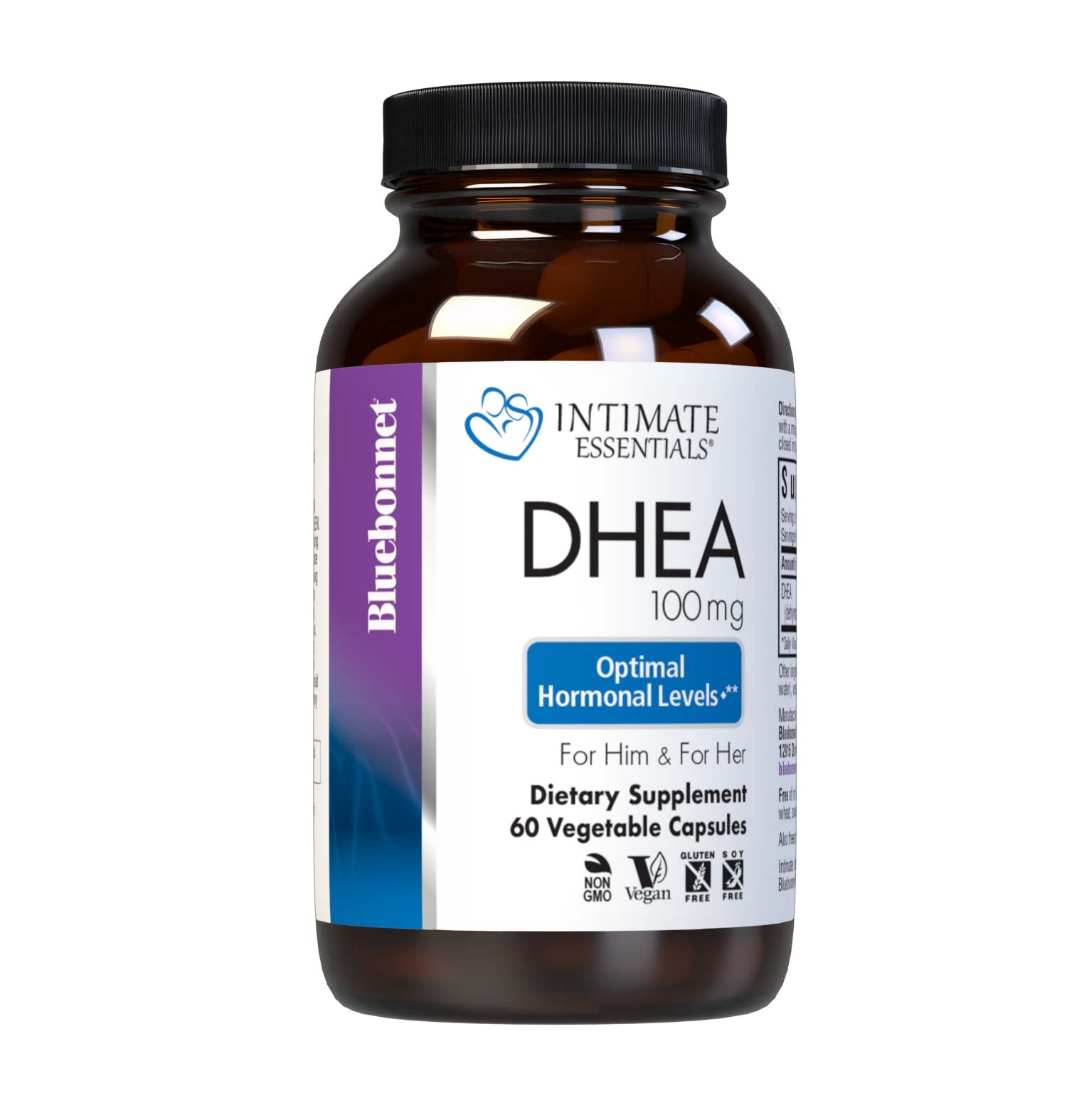 Product info
Formulated to support DHEA levels within the normal range for healthy sexual and fertility function in both men and women. ◆

Non-GMO, Vegan, Gluten-Free, Soy-Free, Milk-Free
As a dietary supplement, take one capsule daily, preferably with a meal or as directed by a healthcare practitioner. Store tightly closed in a cool, dry place.
NOT FOR USE BY INDIVIDUALS UNDER THE AGE OF 18 YEARS. DO NOT USE IF PREGNANT OR NURSING. KEEP OUT OF REACH OF CHILDREN. Consult a physician or licensed qualified health care professional before using this product if you have, or have a family history of, prostate cancer, prostate enlargement, heart disease, low "good" cholesterol (HDL), or if you are using any other dietary supplement, prescription drug, or over-the-counter drug. Do not exceed recommended serving. Exceeding recommended serving may cause serious adverse health effects. Possible side effects include acne, hair loss, hair growth on the face (in women), aggressiveness, irritability, and increased levels of estrogen. Discontinue use and call a physician or licensed qualified health care professional immediately if you experience rapid heartbeat, dizziness, blurred vision, or other similar symptoms. To report any adverse events, call 1-800-332-1088.
| | | | |
| --- | --- | --- | --- |
| 743715040199 | 4019A | 60 count | 60 servings |

◆ These statements have not been evaluated by the Food and Drug Administration. This product is not intended to diagnose, treat, cure or prevent any disease.
You may also like
Sold out
Sold out
Sold out
This product has no reviews yet.