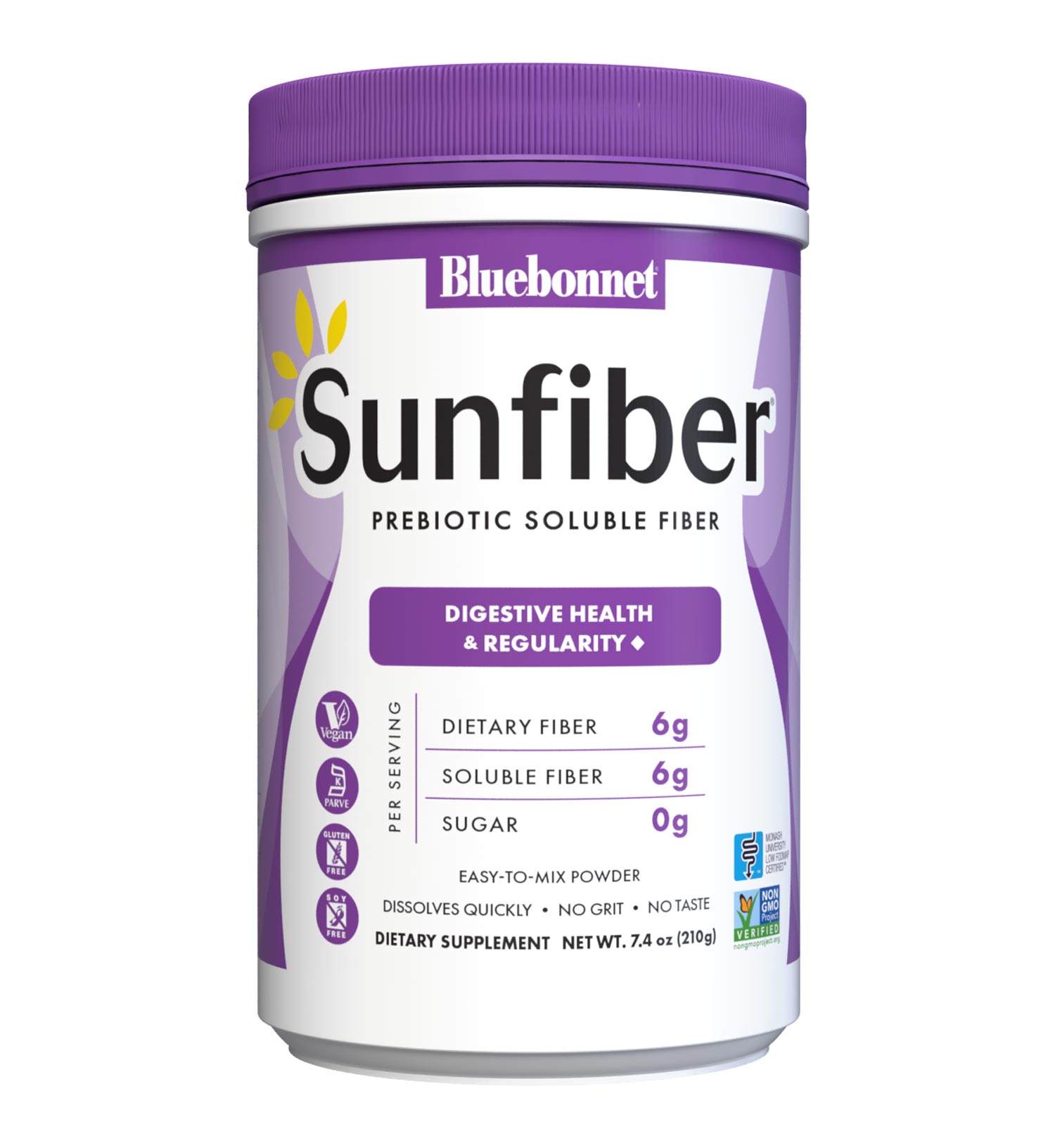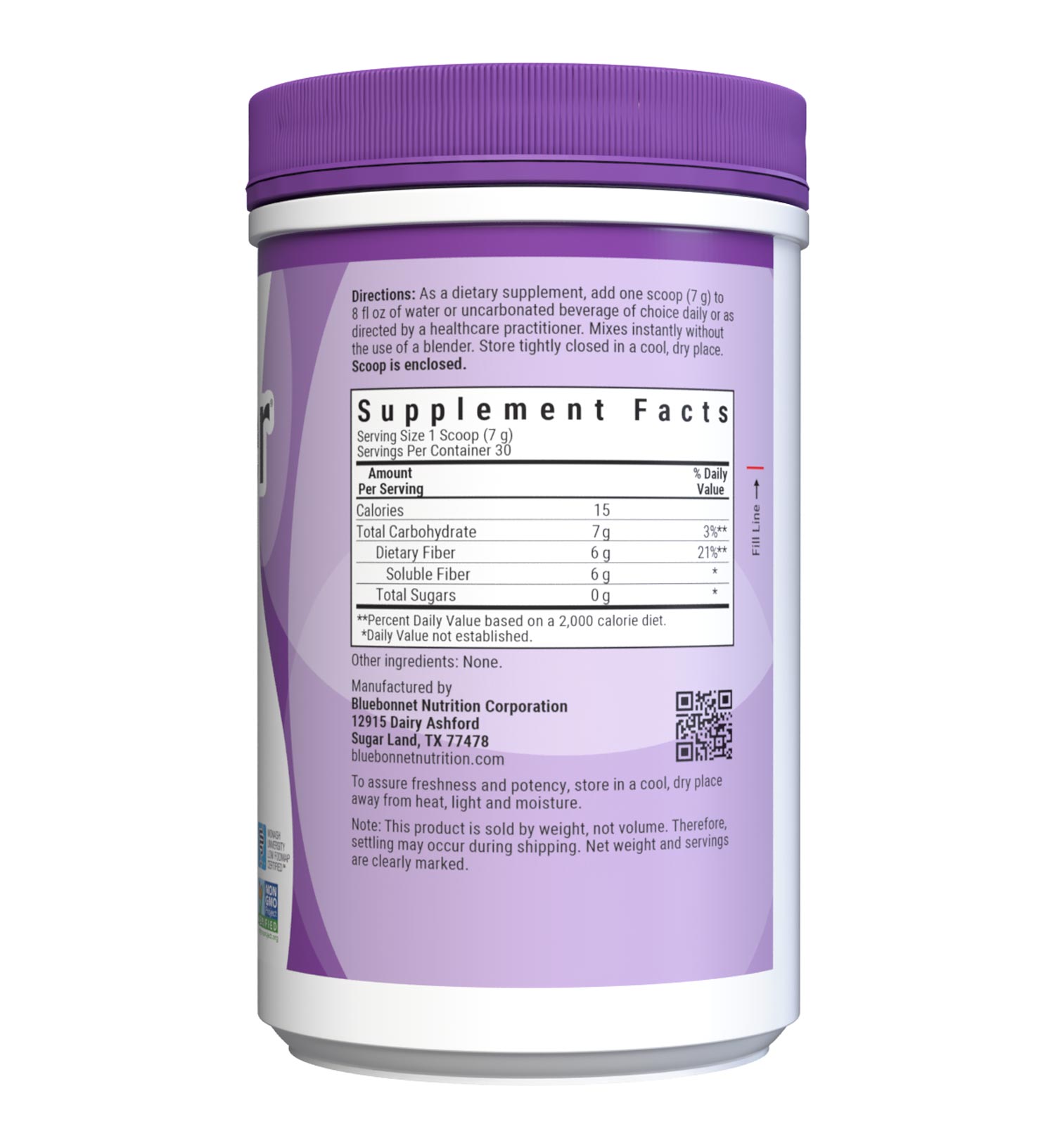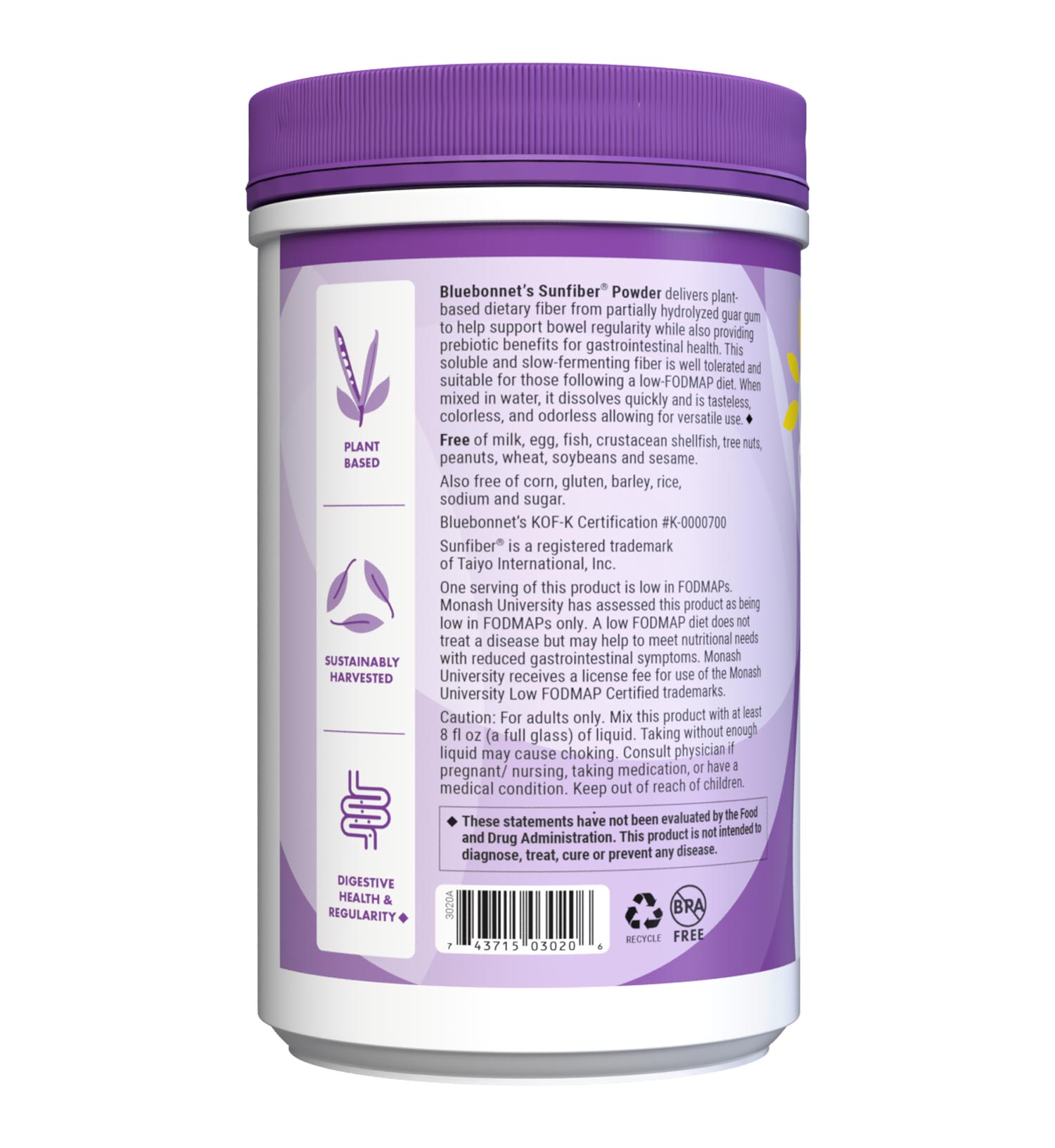 SKU: 3020
SUNFIBER PREBIOTIC SOLUBLE FIBER
---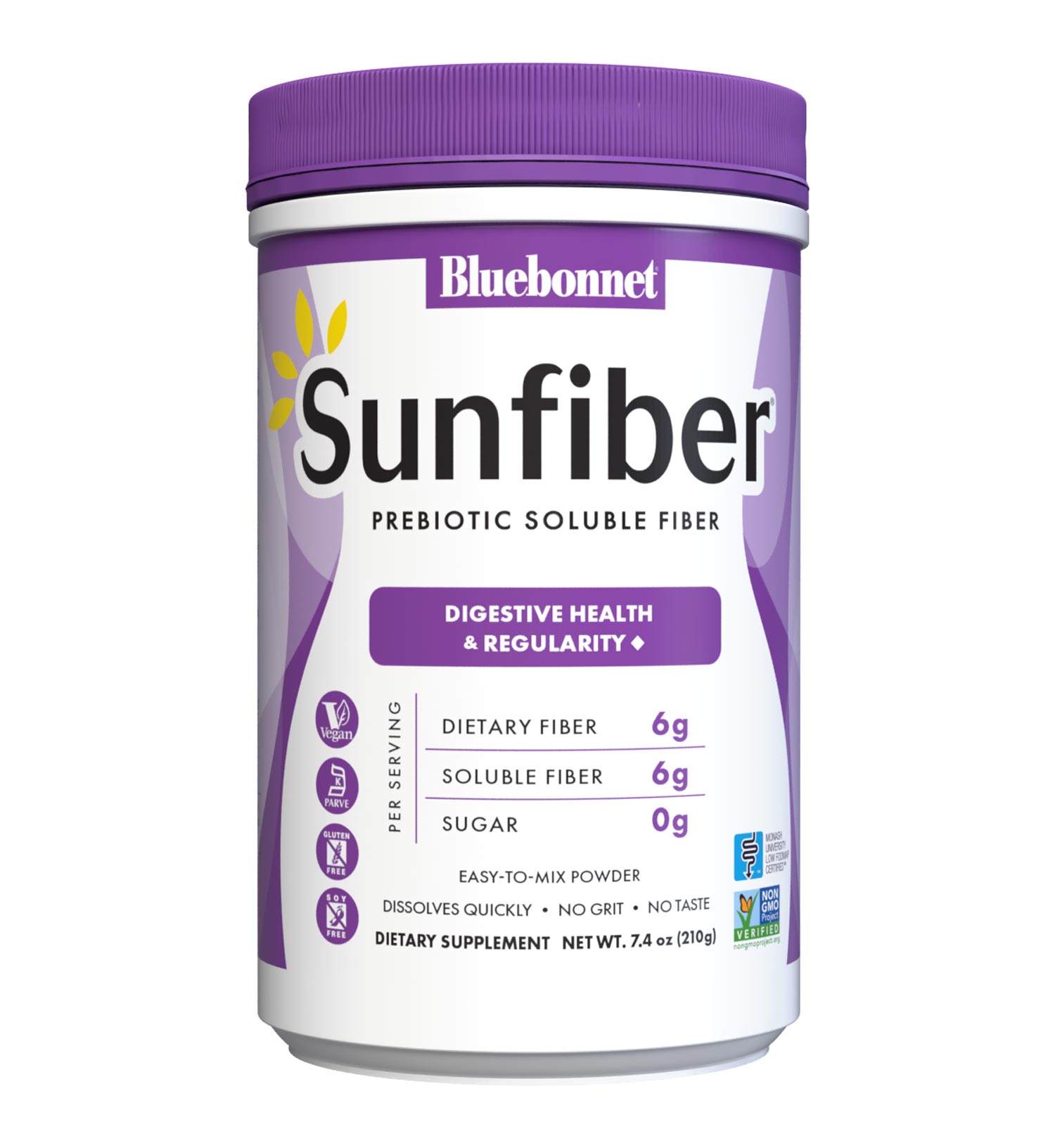 Product info
Formulated with Non-GMO Project Verified, plant-based dietary fiber from sustainably grown and harvested guar gum that is partially hydrolyzed. This soluble and slow-fermenting fiber provides gut health support and prebiotic benefits while being well tolerated and suitable for those following a low FODMAP diet.◆

Easy-to-mix powder

Non-GMO Project Verified, Vegan, Kosher Certified, Gluten-Free, Soy-Free

Monash University low FODMAP Certified™

Monash University Low FODMAP Certified trademarks used under license in the USA by Bluebonnet Nutrition. One serving of this product is low in FODMAPs and can assist with following the Monash University Low FODMAP Diet™. A strict low FODMAP diet should only be commenced under the supervision of a healthcare professional. Monash University has assessed this product as being low in FODMAPs only. A low FODMAP diet does not treat a disease but may help to meet nutritional needs with reduced gastrointestinal symptoms. Monash University receives a license fee for use of the Monash University Low FODMAP Certified trademarks.




As a dietary supplement, add one scoop (7 g) to 8 fl oz water, juice or uncarbonated beverage of choice daily or as directed by a healthcare practitioner. Mixes instantly without the use of a blender. Store tightly closed in a cool, dry place. Scoop is enclosed.
For adults only. Mix this product with at least 8 fl oz (a full glass) of liquid. Taking without enough liquid may cause choking. Consult physician if pregnant/nursing, taking medication, or have a medical condition. Keep out of reach of children.
| | | | |
| --- | --- | --- | --- |
| 743715030206 | 3020A | 7.4 oz (210 g) | 30 servings |

◆ These statements have not been evaluated by the Food and Drug Administration. This product is not intended to diagnose, treat, cure or prevent any disease.
This product has no reviews yet.